Welcome to our gallery page! Here you can see some examples of the services we offer for you in Cleveland, OH. If you like what you see, give us a call at (216) 695-5660. We offer some of the best hardwood floor refinishing services in the area.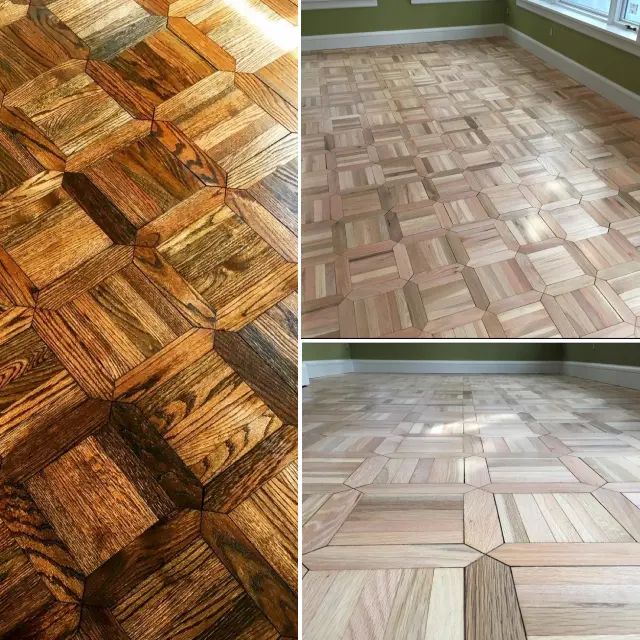 Here is an oak parquet floor we did in 2016 that was featured in the March 2018 issue of Hardwood Floors magazine! We custom milled multiple parquet pieces for repairs and some custom thresholds. Floor was stained golden brown with an oil modified polyurethane.
Floor refinish completed in 2023 where the client decided to keep the natural variation and color (no stain) of their #1 common red oak. You can see all the beautiful mineral streaking (darker veining) and character of the wood.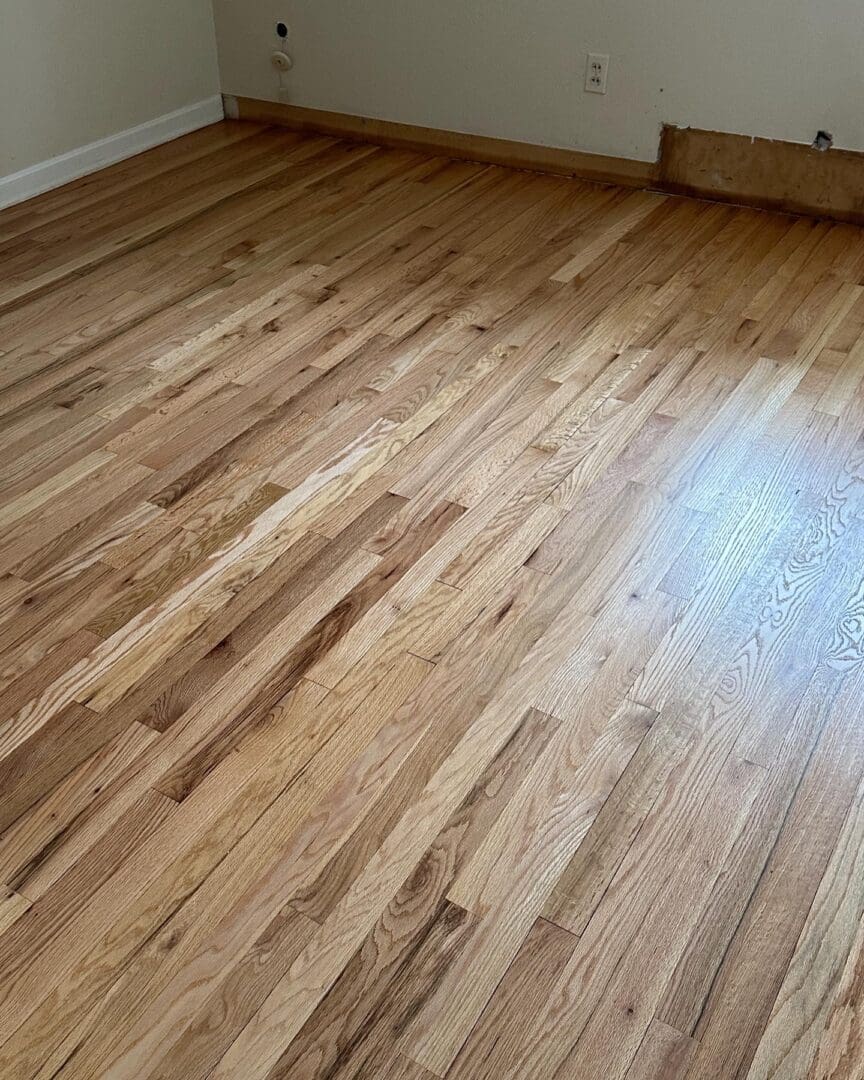 60-year-old random width red and white oak floor with walnut plugs, that was brought back to life after many years of neglect. Client wanted a natural finish (no stain) to highlight the variation of the species and earthy color of the wood.
This was a maple staircase on Exeter rd, where the client wanted to do a rich, dark brown stain to highlight the grain and figure of the wood.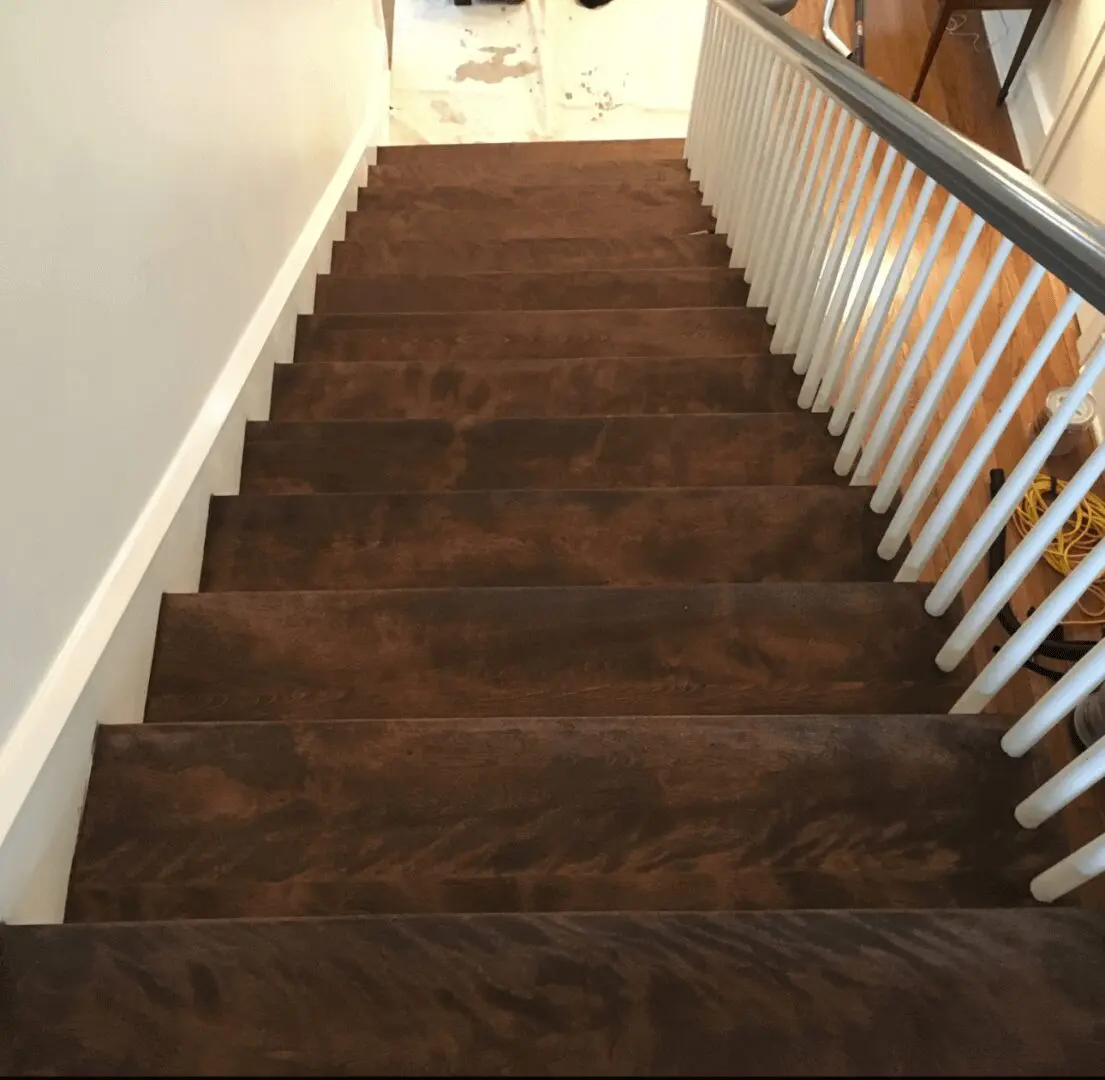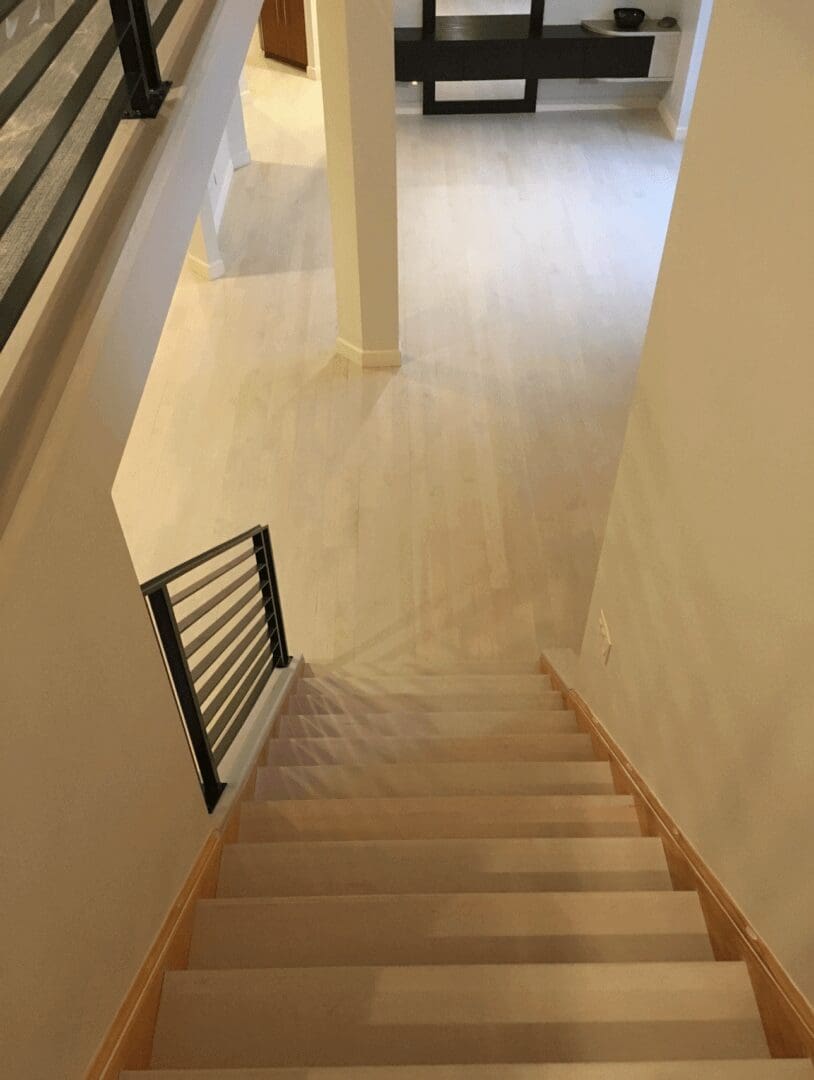 Maple floor we completed in Brecksville in 2015. This floor was orange/yellow and faded. Client wanted to do a white stain, so we mixed up some samples, with the client present and showed them multiple options, ON their floor to get it just right. Finished with a commercial-grade water-based finish.
Heart pine found on most 3rd floors throughout Cleveland and Shaker Heights. Here we removed and replaced multiple dmaged boards (reclaimed from the same neighborhood for a perfect match) then sanded and did a custom stain to match the 2nd floor's oak. Finished with a premium catalyzed water-based finish.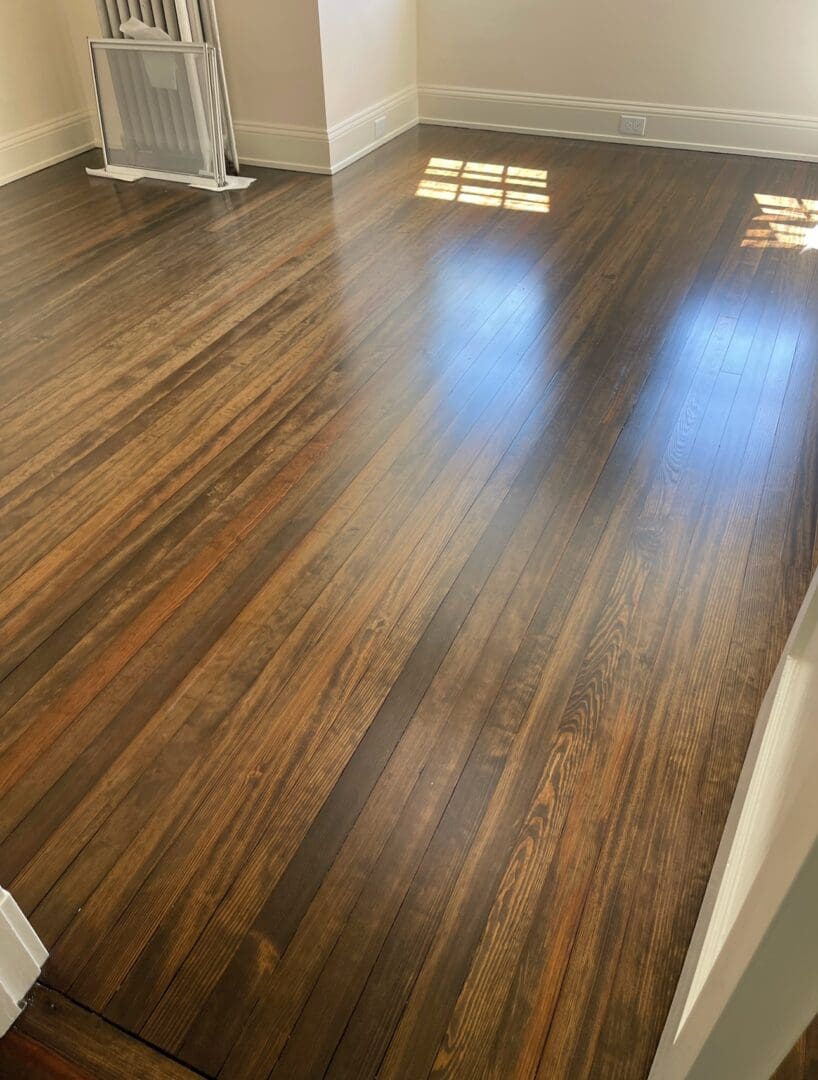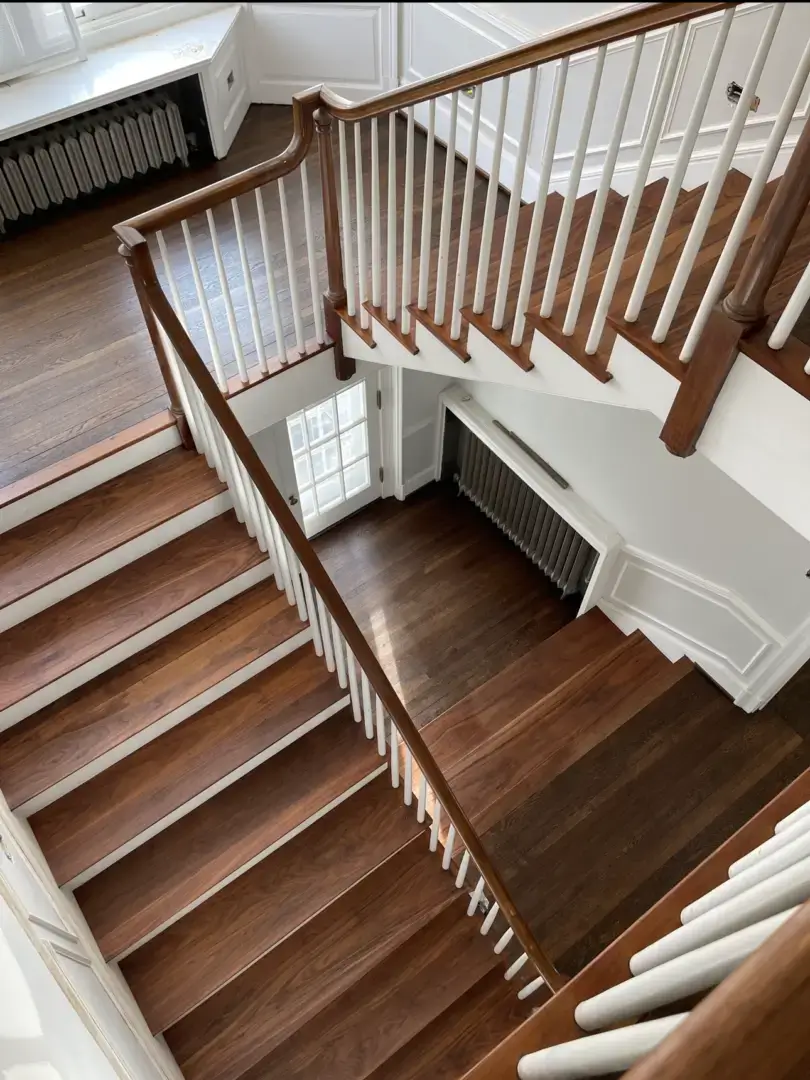 Walnut grand staircase and foyer we completed in January 2022 on South Woodland rd, in Shaker heights, that butts up the Shaker Heights Country Club.
A newly installed hickory from Sheoga was installed on this project. We then sanded and custom stained this floor, followed by 3 coats of a commercial grade, catalyzed water-based polyurethane.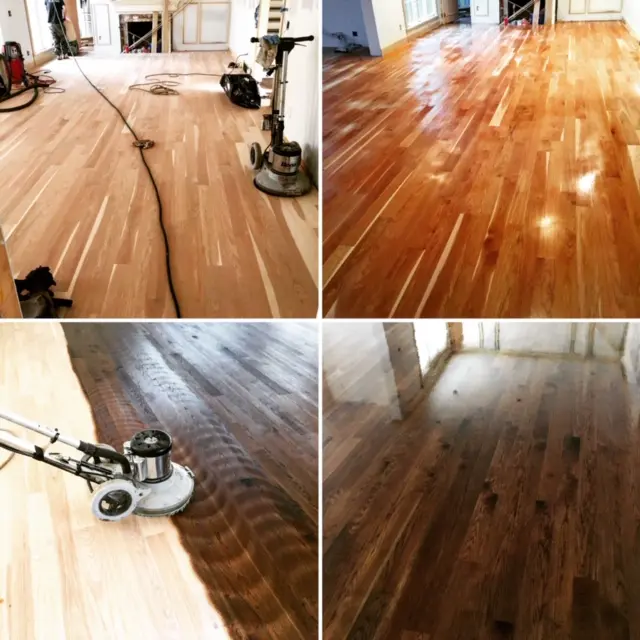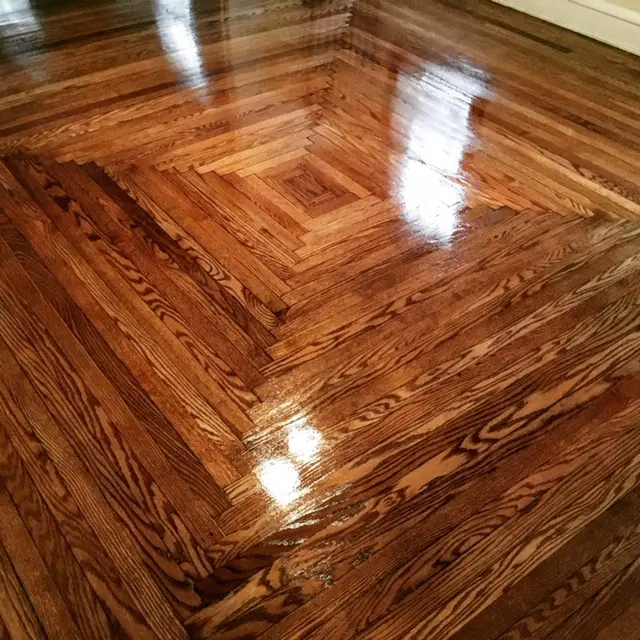 This 100-year-old, multi-directional, white oak floor was sanded to perfection, with Lagler's Trio. It was stained in early American and then three coats of an oil-modified urethane were applied.
It is all in the details! Prepping for a maintenance coat on this beautiful mansion in Russell. During this process, we have a professional hardwood floor scrubber (Basic's Dirt Dragon) that uses three different cleaners that will ensure to remove any previous contaminants on the floor. Then, we make a mechanical bond by lightly buffing the floor. After that, a thorough vacuuming and tacking before a coat of finish.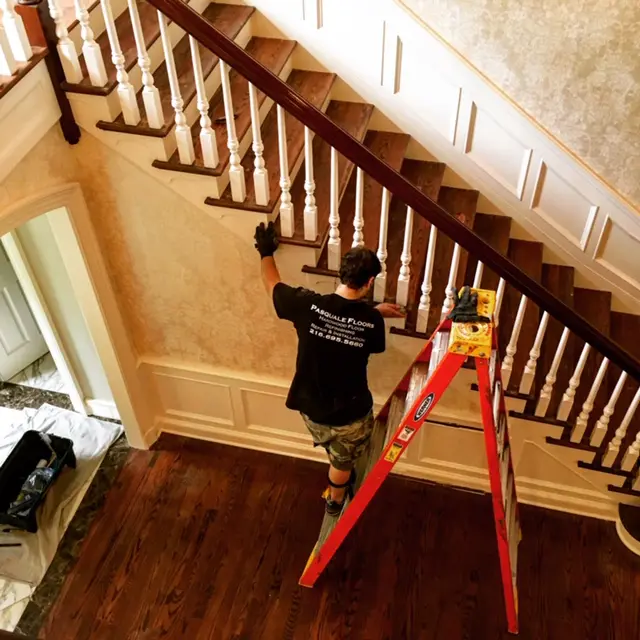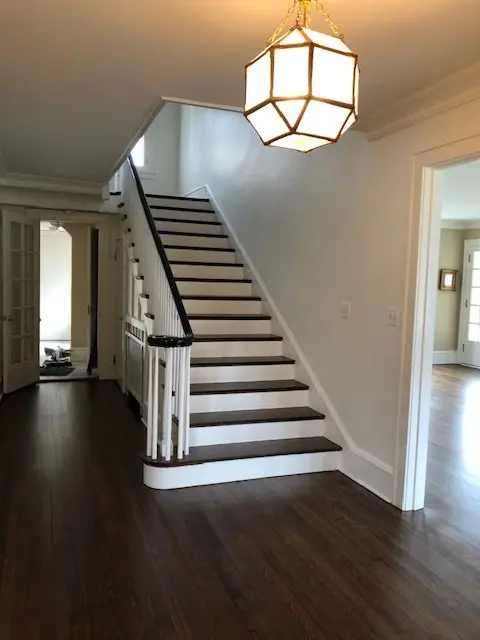 Staircase and first floor refinish on this home in Shaker Heights, Ohio.
Red and white oak parquet refinish that we did in 2018 in Beachwood, Ohio.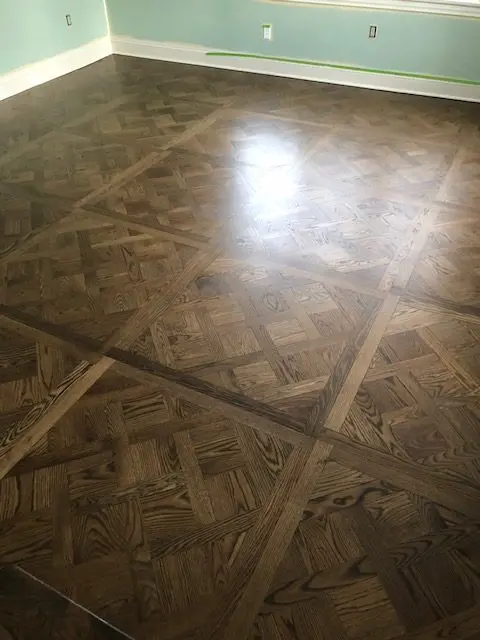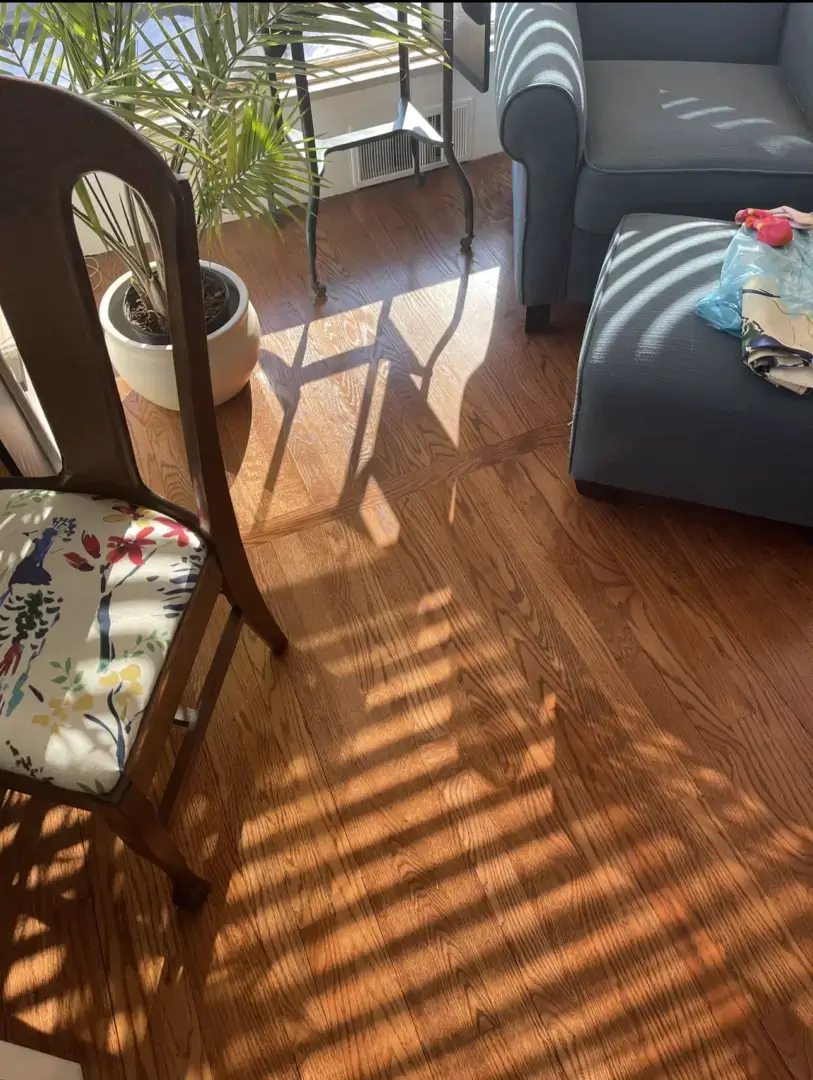 Perpendicular turn board added to this sitting room that we installed new wood flooring, then blended it all it after staining it Early American. Finished with a commercial-grade polyurethane.